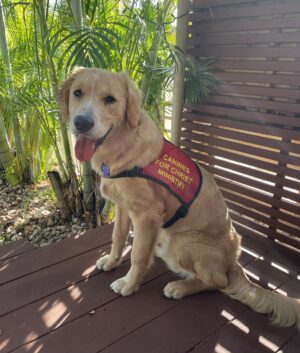 Certified Therapy Dog
PUP WITH A PURPOSE
Dunkin was selected with the purpose of becoming a full time therapy dog. He began his training in my classroom in the Fall of 2021. As a high school teacher, I have used our other therapy dog, Harley James the Dachshund in this capacity but have found an increased need that a Golden Retriever would have a more natural capacity to meet.
PROGRESSION AND GOALS
Since becoming a part of our family at 7 weeks old, our first goal has been to bond and make him feel comfortable in his "new pack". The goal was to socialize him by meeting 100 people by the time he was three months old. (https://www.dogstardaily.com/)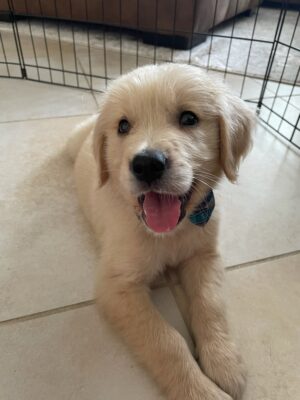 He quickly advanced in the basics of potty training, crate training and basic obedience training and earned his AKC S.T.A.R. Puppy (Socialization, Training, Activity, Responsibility) at 4 months old then the AKC Canine Good Citizen and the AKC Canine Urban Citizen at 7 months old https://www.akc.org/products-services/training-programs/canine-good-citizen/
He qualified as a therapy dog and obtained certification through Canines for Christ https://k9forchrist.org on December 21, 2021 at 33 weeks old! He is not done yet! With continued training and visits the goal is to become a Crisis Response Dog to be used whenever and wherever we are called to minister.
Pray for Dunkin (and mom) that he may grow to be a healthy, well adjusted, obedient therapy dog that can provide comfort and hope to everyone he meets. In Jesus Name.